The Communications Authority of Kenya regularly monitors and ranks Kenya's TV stations.
According to the latest Audience Measurement and Broadcasting Industry Trends Report Q2 2019-2020 release in December 2019, Citizen TV (48%), KTN  Home (11.9%) and Inooro TV (10.4 %) were ranked as the most popular free-to-air stations. 
NTV (10.1%) which emerged number 4 was dislodged from the top 3 spot by Inooro TV which enjoys viewership from the Mt Kenya region based on its vernacular programming.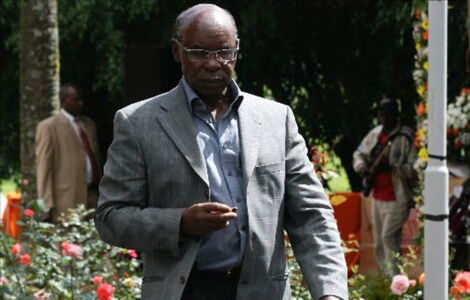 Royal Media Services Chairman SK Macharia
File
KTN News (9.9%), K24 TV (6%), KBC (3.3%), Ebru TV (3.1%), Kameme (3%) and Switch TV (2.9%) followed to close the top 10 list.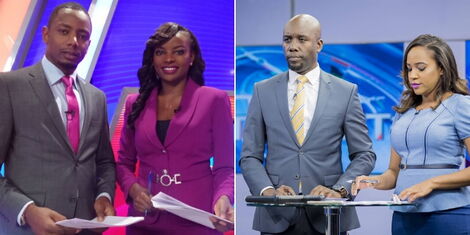 Inooro TV news anchors Ken wa Kuraya and Muthoni wa Mukiri & NTV duo Dennis Okari and Olive Burrows
Facebook
Over the years, Citizen TV, KTN and NTV enjoyed the lion share but the advent of vernacular and niche TV stations have reduced NTV's share. 
Both Citizen TV and Inooro are owned by Royal Media Services, which also registers the most popular radio station.
TV Viewership reaches it peak during prime time 6pm – 10pm because it requires active visual participation which is not possible if consumers engage in other activities during the day.
NTV has an upper hand during the primetime where it jumps to the number 3 spot after Citizen TV and KTN. 
Innoro TV's advantage is in its non-primetime programming which when considered helps it shoot to the number 2 spot after Citizen TV. 
During the day the TV stations enjoy relatively similar viewership but Citizen TV's biggest spike is at 1pm as Kenyans listen to the news and the audience is retained throughout the afternoon. 
Another huge spike happens in the evening when the popular Maria show airs right after the 7pm news. 
Citizen TV is the favorite for urban and rural audiences in equal measure. 
Inooro, NTV, K24 are highly consumed in rural areas while KTN Channels , Switch and Ebru TV are more popular in urban settings.
In terms of viewers' feedback, TV viewers registered overwhelming satisfaction with the content they watch on TV at 85% and only 8% expressed satisfaction with TV content.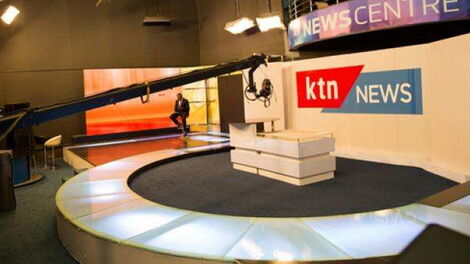 A journalist seated at a KTN News studio along Mombasa Road.
Twitter